CleanWaterOps provides operational support to wastewater treatment facilities all across North America. We make facilities perform in ways not imagined when they were constructed. We specialize in nutrient removal (ammonia, nitrogen, and phosphorus), sludge reduction, and O&M cost savings.
In addition to in-plant process optimization support, we provide wastewater training, wastewater design and construction services, and – in Southern New England – contract operations of client-owned wastewater treatment facilities.
Our consulting office is in historic New London, the city that turncoat Benedict Arnold set afire in 1781. We operate a business office in Boston, a former colonial rebel stronghold that continues to foster revolutionary ideas.
CleanWaterOps
111 Huntington Street
New London, CT 06320
358 Chestnut Hill Avenue
Suite 204B
Boston, MA 02135
Office:617.505.5095
Fax: 855.729.4759
Grant Weaver, PE
President
g.weaver@cleanwaterops.com
President of the company since its founding in 1997.
Post-Graduate Studies in Environmental Technology: MIT (Massachusetts Institute of Technology).
Master of Science Degree in Bio-Environmental Engineering: Oklahoma State University.
Bachelor of Science in Biology: Kansas State University.
Professional Engineering licensing: Connecticut and Pennsylvania.
Wastewater operator licensing: Connecticut, Massachusetts, New Hampshire and Rhode Island.
Review author of the Water Environment Federation's recently rewritten Operation of Nutrient Removal Facilities Manual.
Author of numerous trade journal articles and presenter/lecturer at meetings and conferences in New Hampshire, Massachusetts, Connecticut, Pennsylvania, Wisconsin, Montana, Utah, Colorado, Louisiana, and Missouri.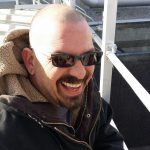 Jason Hofmann
General Manager
j.hofmann@cleanwaterops.com
Connecticut Class III wastewater operator with extensive wastewater experience operating activated sludge, trickling filter, MBBR, FAST, MBR and other treatment technologies for conventional (BOD & TSS) treatment, nitrogen removal, phosphorus removal, and sludge reduction.
Jason oversees the company's wastewater service contracts, supports the company's design work by overseeing construction, and provides clients with operating support.
Zach Dutton
Operations Manager
z.dutton@cleanwaterops.com
B.S. in Civil Engineering: Wentworth Institute of Technology
Connecticut Class III wastewater operator with experience operating FAST, MBBR, extended aeration systems and other treatment technologies for conventional (BOD & TSS) treatment along with nitrogen and phosphorus removal.
Sam Shelburne
Office Manager
s.shelburne@cleanwaterops.com
B.A. in History/American Studies: Eastern Connecticut State University
Sam conducts daily business operations from the Boston office including payroll, accounting, and company marketing development. Sam serves as the primary point of contact for all vendors and clients.